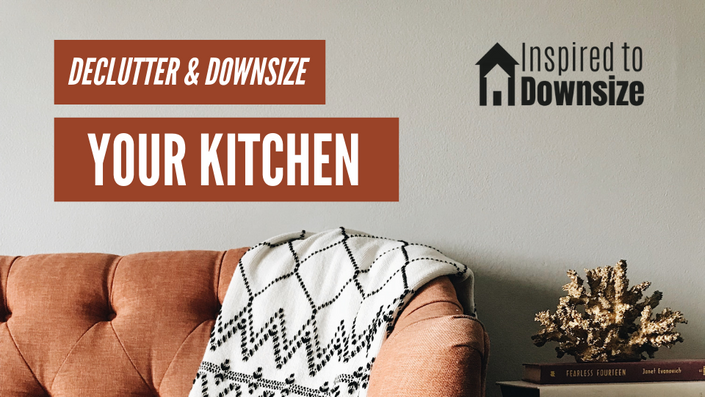 Declutter & Downsize Your Kitchen
Step-by-step guidance for sorting and getting rid of kitchen items you no longer use or need.
Do any of these describe you?
You have many items in your kitchen that you're hanging on to "just in case" you need them.
Your kitchen cabinets are all stuffed completely full and as a result, it's hard to access items when you need them.
You have items in your kitchen you almost never use.
You have drawers and cabinets in your kitchen you almost never open.
You have trouble finding space in your pantry, refrigerator, or freezer, but feel like there's never anything in your kitchen to eat.
You're moving to a new home with a much smaller kitchen and wondering how in the world you'll make everything fit.
If so, this course is for you!
What's included in the course:
A step-by-step process to follow for sorting kitchen items and deciding what to keep and what to let go of.
Instructions for decluttering your pantry, refrigerator, and freezer (without any perfectly good food going to waste).
Tips for organizing a small kitchen.
Advice for dealing with sentimental and heirloom kitchen items.
Worksheets to help you plan your ideal kitchen and identify which items you actually need.
Your Instructor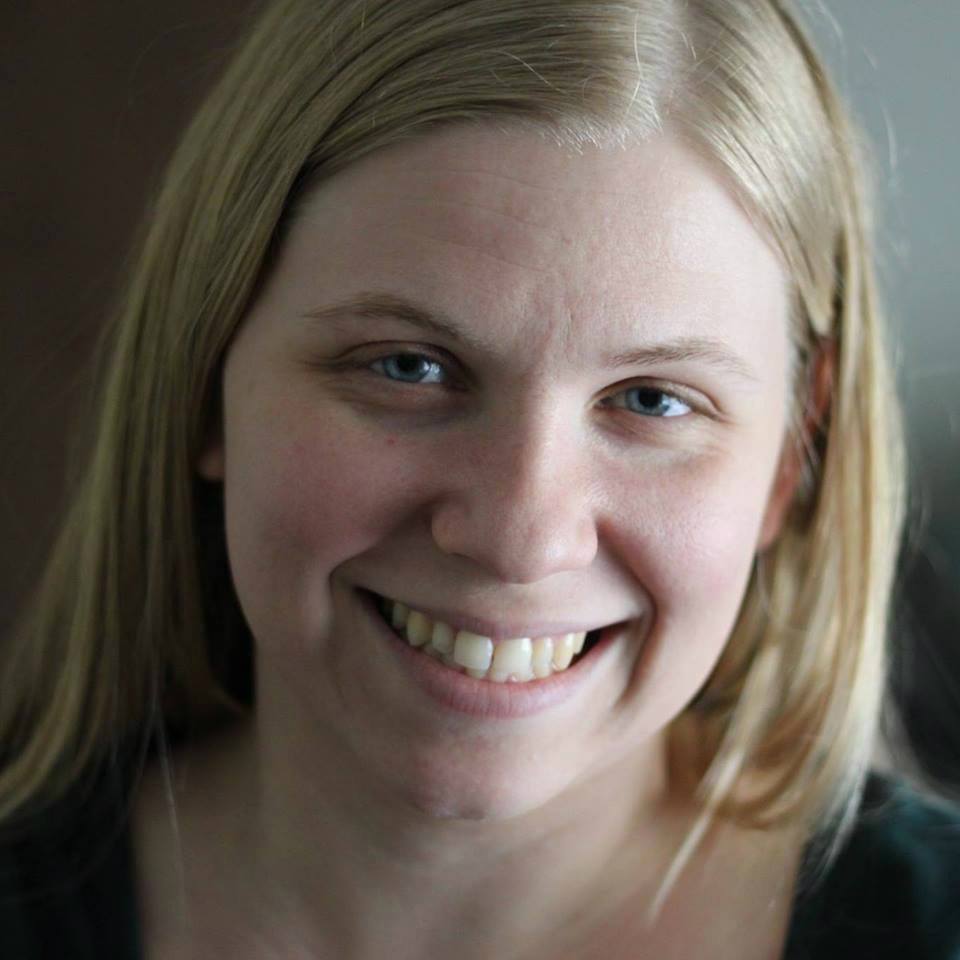 In early 2016, Ashley and her husband Josiah listed their house for sale and started shopping for an RV to purchase and live in, and Ashley spent that spring and summer figuring out how to get rid of her accumulated belongings to prepare for their downsize. Now she helps others as they transition to living comfortably in a smaller space.
Course Curriculum
Before You Begin
Available in days
days after you enroll
Course Follow Up
Available in days
days after you enroll
Frequently Asked Questions
How long is the course?
You'll have lifetime access to the course, so you can go through it at your own pace, or you can repeat or revisit it as needed. However, if you're ambitious or short on time, you may be able to complete the course in just a few weeks.
Do you offer refunds?
If after purchasing this course you don't feel it offers the value you paid for, I'll provide a full refund with no questions asked up to one week after your purchase. After one week, please contact me to discuss the matter further.
How does the course work?
As soon as you enroll, you'll receive full access to all of the course lessons. You can read each lesson and complete the assignment that goes with it at your own pace.
Who is the course for?
Anyone who wants to own less stuff, for whatever reason, and needs help getting started. If you want to declutter, downsize, and live with only things you truly want or need, but could just use some motivation, encouragement, advice, and specific instructions, then this course is for you!
What if I'm not ready / able to downsize yet?
Even if you're not yet ready or able to make a drastic change, this course can help you start taking small steps toward your goal, and by doing what you can, no matter how little or much, I believe you'll start to gradually gain momentum that will inspire and help you reach your goal faster.
How do I get started?
Enroll today and you'll immediately gain access to the course!